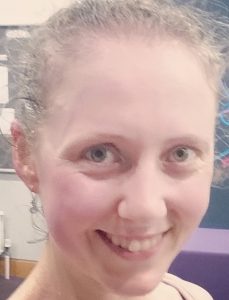 Hi! I'm Briar, and I'm the founder of EosBody. I'm also a professional dancer and choreographer, writer, and social entrepreneur. In 2005 I started working in the health and fitness industry in the UK, and since then I've worked with both large and small organisations in performing arts, fitness, education, and finance, in Europe, the UK, the US and Australia.
I wanted to create a high performance massage and coaching service with a focus on the idea of sunrise – every day is a new day and a new opportunity! I love to help people like you discover the tools you need to achieve your fitness and lifestyle goals and maintain optimum performance in your mind and body.
Here at EosBody, I collaborate internationally with athletes, performers and business leaders to help them unlock the power of their bodies and apply the best practice research, knowledge and experience in performance fitness, and wellbeing.
EosBody training and consultations will help you to find that balance, so you can achieve your fitness and life goals while feeling powerful, stress free and self-assured in the knowledge that you are performing at your peak, every single day.
Take a look around to find out more about what Sports Massage and Fitness Coaching can do for you.
EosBody – Love your body… love your life… every day!